Nonprofit Organization Senior Active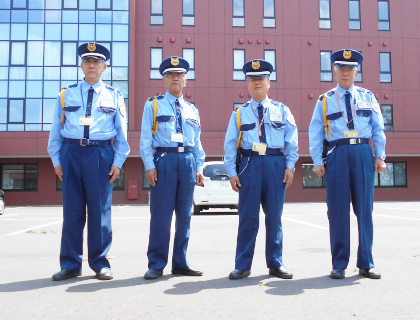 Address: Andersen Welfare Village 434-6 Shinei, Kiyota-ku,
Sapporo, Hokkaido 004-0839
TEL: +81-11-885-4410 FAX:+81-11-885-4413
Established:

May, 2007

Number of employees:

100
Business
Driving for day care, Facilities management such as the environmental maintenance, Equipment maintenance such as boilers, Night duty management, cleaning, mailing service in our company, Care taxi, employment promotion business for elderly and people with disability.
Corporation Philosophy
We will contribute to realization of the normalization, which we improve of the welfare of elderly people in Sapporo and around area, and we provide the job opportunity and support their self-reliant for them with society participation and life worth living.
Characteristics
Working place that people can work lively even if over 70 years old
NOTE Care Taxi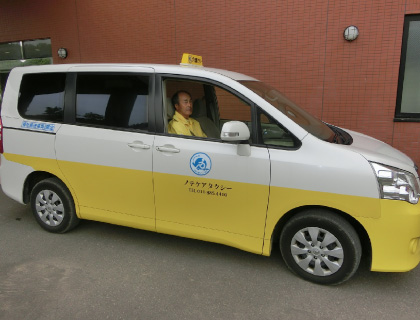 A professional driver will take you from the place to the destination.
2cars available for 365days
Getting on and off with wheelchair
Easy Outing by taxi
Provide safe and comfortable
■Assisting of the movement at the time of going to hospital or hospitalization and release when going out
■For daily wheelchair users, also people with difficulty for walking or pregnancy
■For visiting and ceremonial occasion, shopping or sports watching games
■Going out with driving for refreshment to people only stay in the room
■Need reservation. Please contact us in advance.
Future Vision
We plan expansion and promotion our business as existing Care Taxi, equipment maintenance, facilities management, the night duty, and cleaning. At the same time, we expand the working opportunity of elderly people and prevent mismatch between them and job so that we assist elderly people happily spend social life.
In addition, it passed one year since purchased the NOTE care taxi as the second unit, and it increases the going out opportunities of the elderly people who are apt to stay in their house. We will increase of the number of cars and promote it to have you enjoy the life.
Furthermore, we consign a part of the cleaning to people with a disability establishment and will practice normalization by collaborating.